There's a growing body of research indicating the working environments affect productivity. As such, people are becoming increasingly aware of the way their environment can affect their efficiency.
Today, we'll talk about some of the crucial ways your space can boost your productivity.
By the end of this, you may well get some ideas on how to make yourself more productive too by rearranging your workspace!
1. Ergonomic spaces can help you maintain your health
It's long been known that healthy workers are more productive. After all, health complaints can severely limit the amount of work you do, or the quality at which you do it.
Choosing ergonomically designed chairs, for instance, can help those with desk jobs. It lowers the chances of them experiencing back pain and neck fatigue, which would only be distractions.
Good workplace design is all about evading such obstacles to efficient production, which is why so many companies have been investing in ergonomic furniture lately.
2. Well-designed spaces can help reduce stress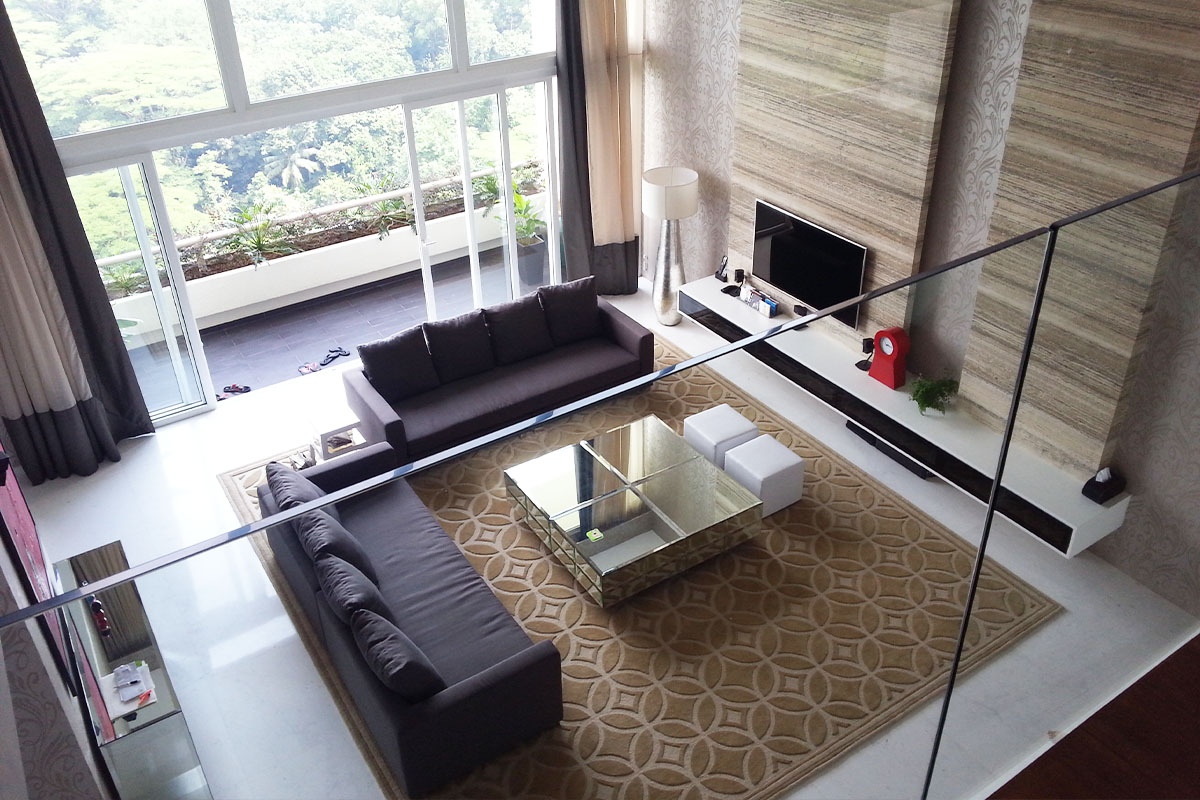 Stress is common among those of us who are part of the workforce. Unfortunately, it's a significant problem for productivity too.
Stress impairs productivity in many ways, especially by leading to more negative mindsets and bringing down energy.
Fortunately, you can actually arrange your environment in a way that helps it reduce your stress.
This is the principle behind people creating "spaces where they can relax". It wouldn't be a bad idea to do this in your home or your study.
Create a space where you can feel comfortable and calm. Some tips here would be to go for colours that you like and which are soothing. Pale shades, neutrals, and pastels are best.
Get decor that invites you to feel comfortable as well. Add a soft couch or some throw pillows if these can help you "soften" the space.
And finally, don't forget that you can do this through textures too.
As an example, we once had a client looking for a custom made rug in Singapore just for his study. He stated that he wanted it to help him feel more relaxed in the room, not just visually but also physically.
This gave us an idea and we showed him samples of custom rugs we had done for other clients that sported a variety of soft, inviting textures and piles.
From that sample of custom rugs, he was able to select a rug texture that he felt would help him relax once he felt it under his feet.
3. Attractive surroundings can actually inspire you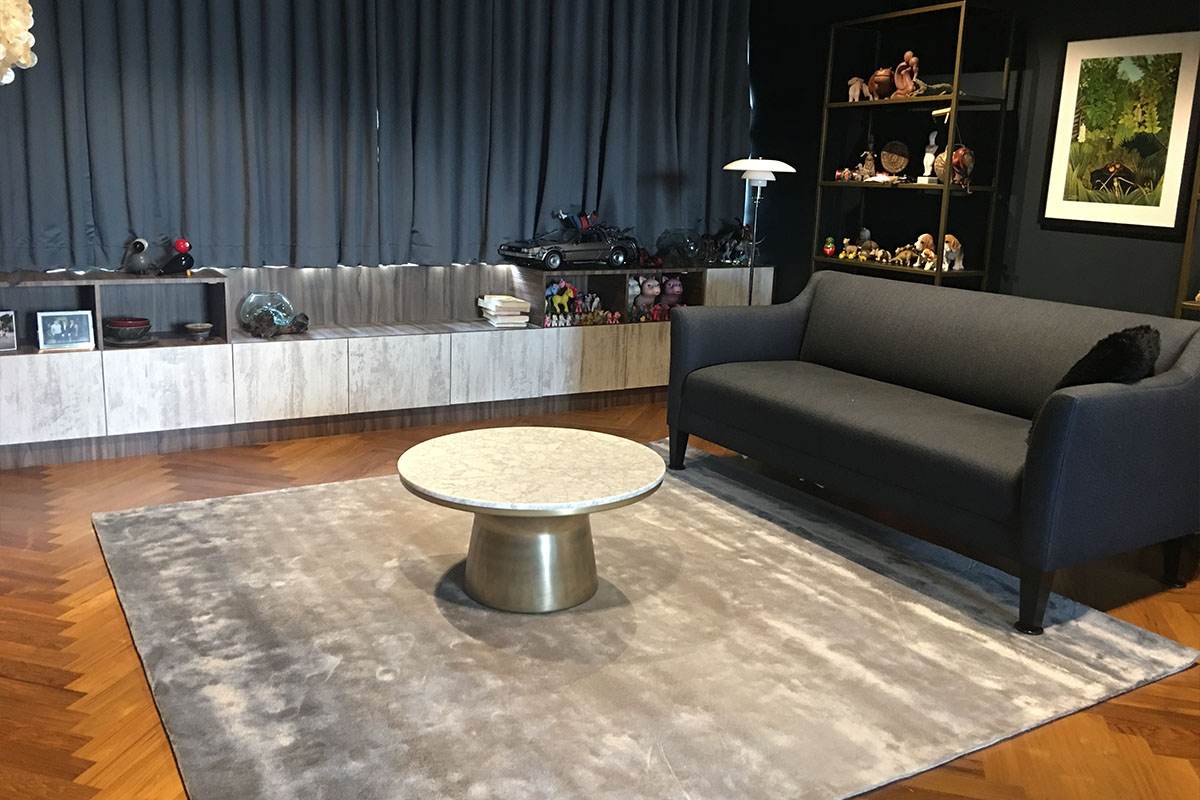 A fair number of us have jobs that require some element of creativity. To feed into that, it would be wise to put together a workspace that inspires you.
That means you should come up with a space that's pleasing to your eyes.
Artists often feel most inspired when viewing things they consider beautiful. The rest of us are largely the same – when we're inspired, we tend to think more creatively, have more energy, and have more positive mindsets.
So, go ahead and get those art prints or posters you've always wanted for your office. Get decor or ornaments that you find appealing.
You can even go into unique art pieces or bespoke functional decor like the custom rugs we mentioned before. Get a custom size area rug for your office, for instance!
4. Orderly spaces make it easy to locate things and move around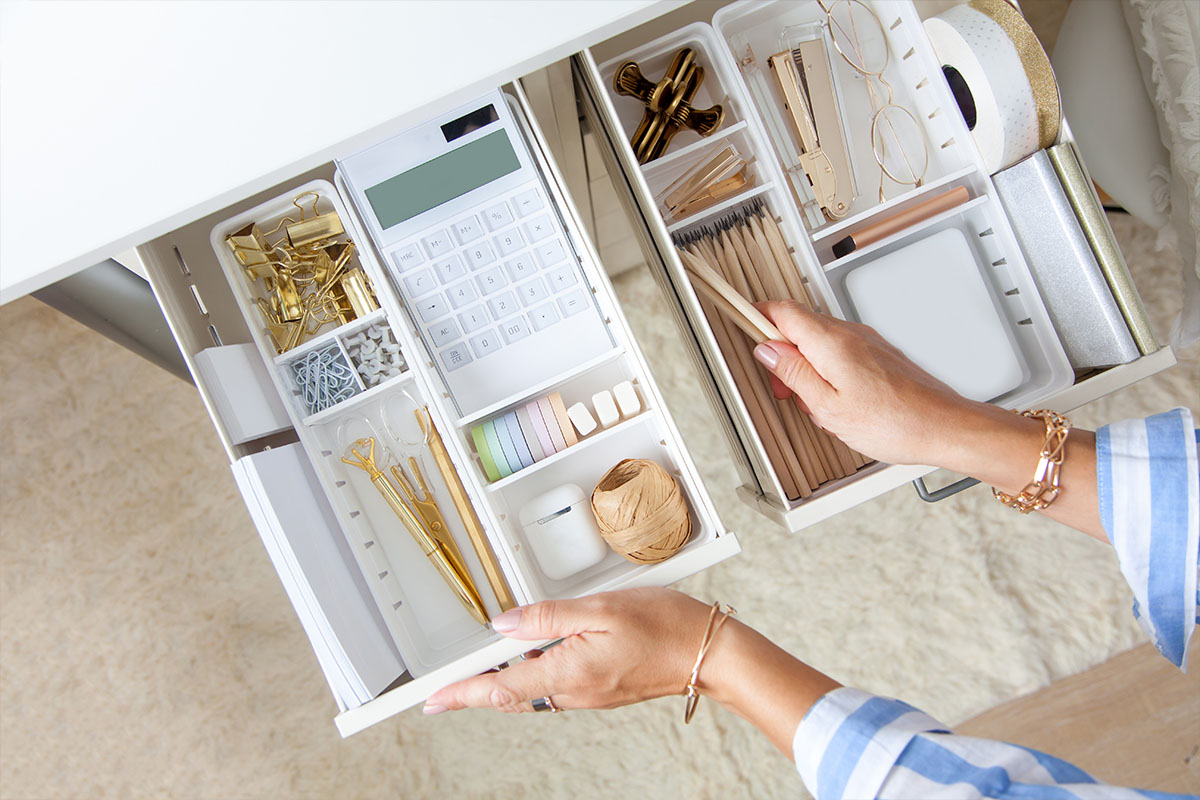 Finally, this is probably the most obvious way your space can help you be more productive.
If you work in a space that's very cluttered and disorganised, finding anything becomes a chore.
Sometimes, merely getting up and moving around can even become a challenge simply because there are so many things in the way!
That's why the degree to which you've tidied up your space can be a factor in your productivity and efficiency.
A messy space will only provide you unnecessary obstacles for whatever you have to do.
Need more advice on decoration?
If you need further suggestions on ensuring your workspace encourages instead of hampers productivity, don't hesitate to contact us.
In particular, you can consult our designers to get ideas on rugs, carpets, and floor furnishings that can make your place more attractive as well as comfortable.
And if you're new to getting custom made rugs in Singapore, don't worry. At The Rug Maker, we regularly talk to homeowners who've never bought rugs for their houses before.
We can help you figure out too if a custom made rug is the right thing for you. Our local designers and artisans can give you personalised advice – and can even do space inspections in person if you require that.
So, just drop us a line. We'll give you all the help you may need!