Rug tufting became extremely popular at the height of the lockdown, as we all turned to new hobbies to keep ourselves entertained during the early stages of the pandemic. 
For many, it was simply a creative outlet to distract themselves from what had been happening, but for some, it gave way to start earning extra money on the side. If you just came across rug tufting and wanted to learn more about it and give it a try, we're here to let you know that it's never too late!
To help you get started with this fun new hobby, we're going to share everything you have to know about rug tufting and how to make a tufted rug yourself. With a few tools and some colourful yarns, you can also create your own tufted rug in the comfort of your home in less time than you'd think!
How does rug tufting work?
Rug tufting might be more known as a pandemic-induced hobby, but it's been around for a long time!
By definition, rug tufting is the act of punching a needle through a backing material and pulling the yarn to make a loop. You can make anything you want when rug tufting, so the only limit will be your own imagination!
Rug tufting requires a bit of investment in the form of tufting tools, though, so it's certainly not the cheapest hobby to get into. 
There are two ways to start your rug tufting journey: manually, by getting a punch needle or automatically, by purchasing a tufting gun. 
Using a punch needle is more practical but takes twice as long to complete a single piece (sometimes thrice) than using a tufting gun. Meanwhile, with a tufting gun, you can produce a tufted rug within a couple of hours.
What are the essential rug tufting items?
When it comes to rug tufting supplies, there are a few things you need to get started:
Tufting gun

– to make your life easier, we suggest you start your tufting journey with a tufting gun instead of a punch needle. The right tufting gun is important as it can determine how successful your first tufted rug will be. 

Practice cloth

–  as a beginner, you can't start tufting immediately. Otherwise, you run the risk of wasting expensive materials. You'll need some time to learn how to properly do it and extra room for mistakes. 

Tufting yarn

– wool, cotton, and acrylic are the three main types of tufting yarns. All three are great options, and their function mainly depends on your chosen rug design. Acrylic is cheaper and easier to find, but it doesn't hold well over time. Cotton is more durable, so it's widely used in floor rugs, but it's not as durable as wool yarns. 

Tufting frame

– you'll need a tufting frame to properly create a tufting rug. It allows you to stretch the backing cloth vertically without worrying about the cloth rolling up on you. 

Rug adhesive – applying rug adhesive is an important step to keep your tufted rug from falling apart. It's what keeps all the stands of your yarn together.
Important tips for rug tufting beginners
As a tufting newbie, don't get ahead of yourself and expect a coming outcome on your first attempt. You're bound to waste plenty of materials in your training period, so choose your materials wisely to avoid wasting lots of money. 
Here are some rug tufting tips for beginners who are taking their first steps in the wonderful world of rug tufting.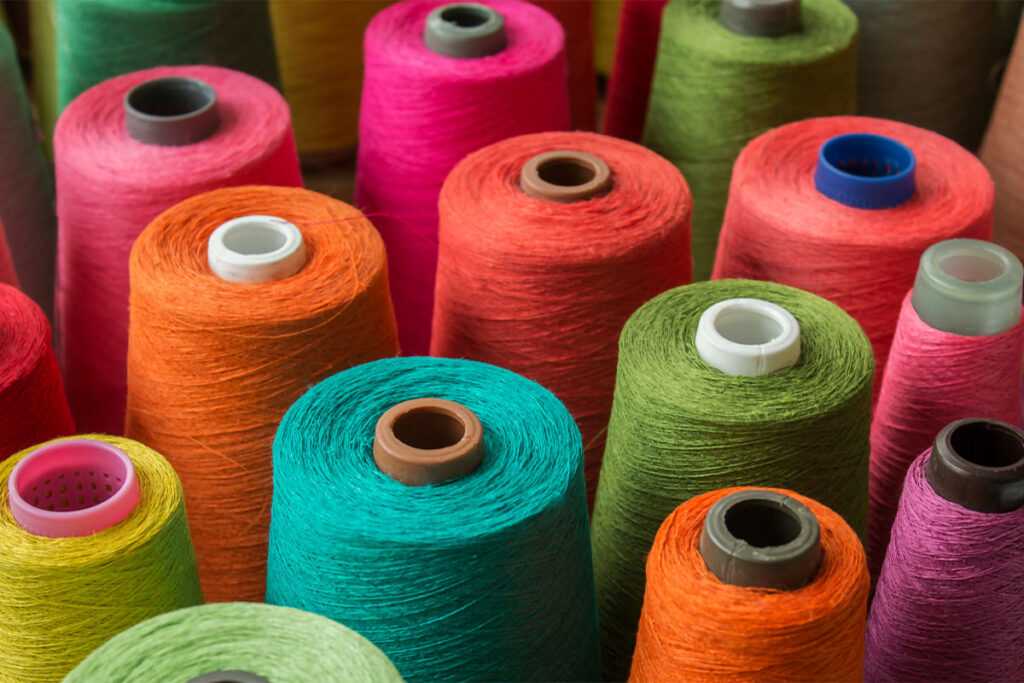 1. Practice with cheap materials
Since some yarn types like wool and cotton are expensive to work with, we suggest that you work with synthetic yarns while you're still in the training stage. 
You're going to waste a lot of canvas and yarn before creating the rug that can make you proud.  
Plus, knowing that you can make mistakes with cheap, synthetic materials encourages you to take risks while learning the basics of tufting.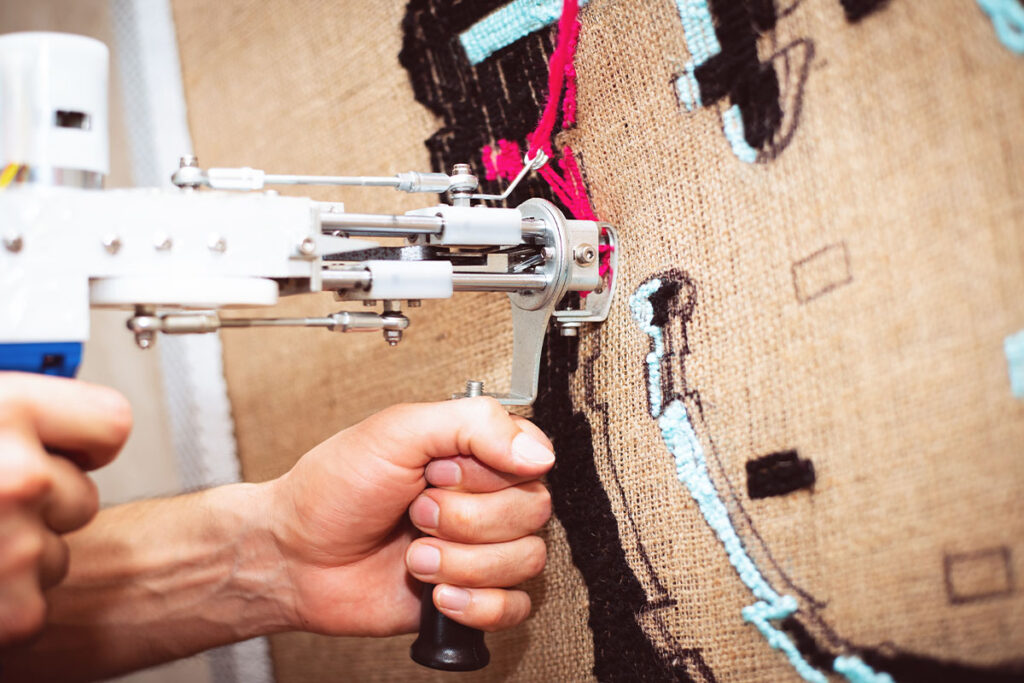 2. Maintain pressure
It will feel weird and heavy to hold a tufting gun for the first time, but you'll soon get the hang of it over time. In the beginning, the tufting gun may jump over the canvas, making the tread unravel easily. 
The key when using a tufting gun for the first time is to apply pressure evenly as the gun travels across the canvas. Avoid lifting the foot of the gun off the cloth to prevent tears in the canvas. 
The trickiest part is maintaining pressure while the gun is moving, so try your best to keep your hand steady and lean forward to apply more pressure.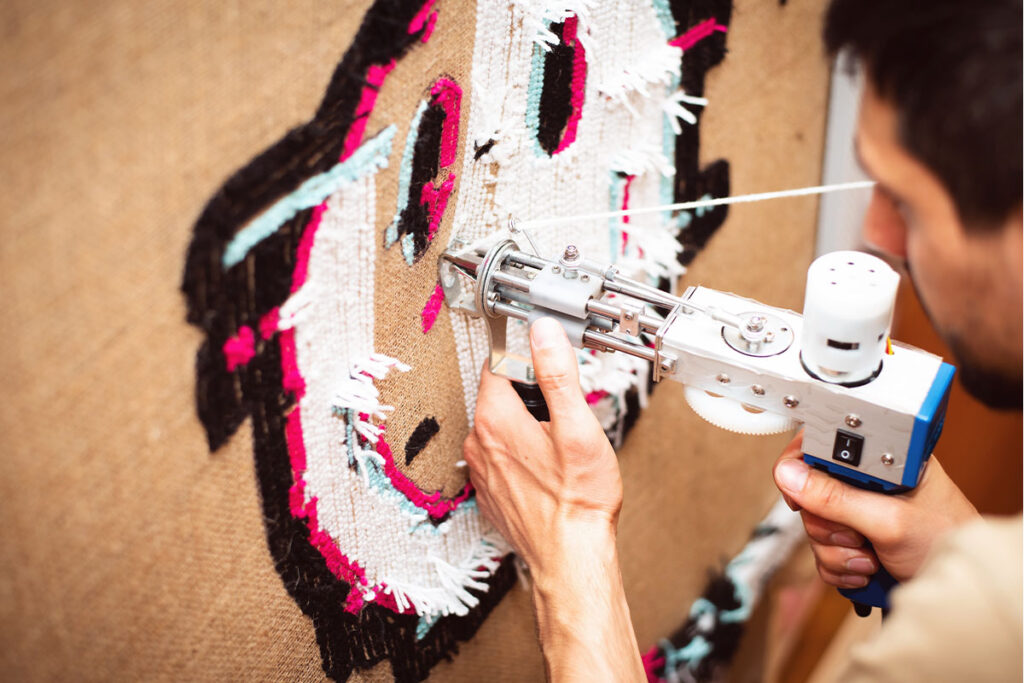 3. Follow a single direction
One of the most common mistakes by tufting beginners is getting creative with their tufting movements. Always remember that a tufting gun moves in one direction, upward and downward. 
As a beginner, you have to practice simple designs with straight lines and basic shapes first before experimenting with advanced shapes like curves and circles.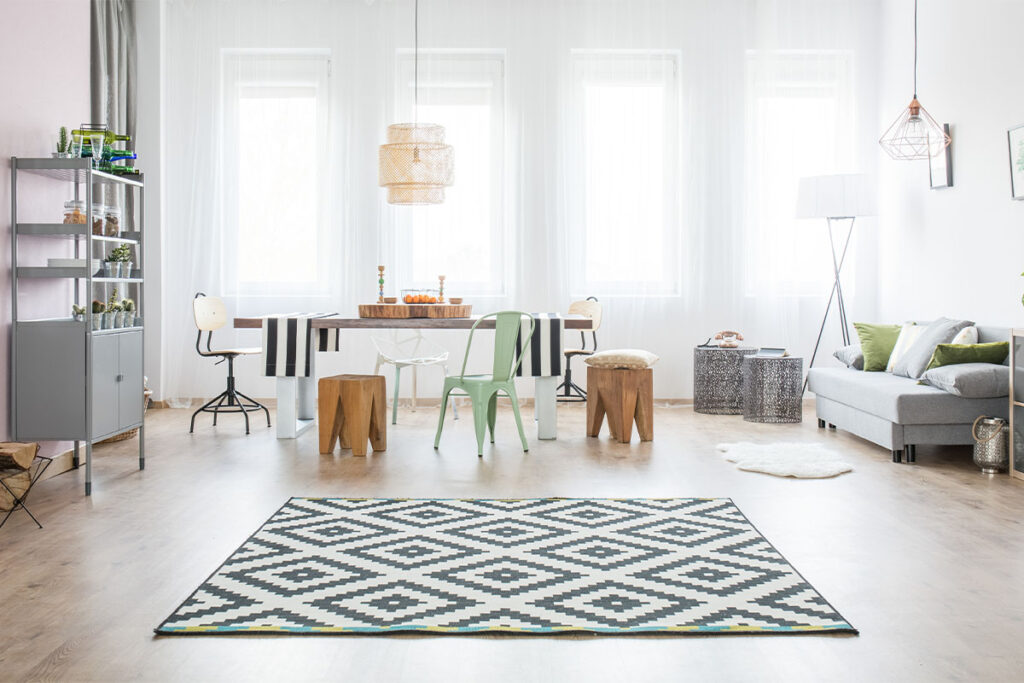 Conclusion
Rug tufting can be a struggle at first, but it gets easier the more practice you do! It's an exciting and fun hobby as long as you pace yourself, learn the basics first, and take time to get used to how rug tufting works. 
If you're interested in adding a custom tufted rug to your space or want to know about rug tufting in Singapore, feel free to get in touch with us! We manufacture top rugs in Singapore and can design one just for your space and give you more decor tips along the way