Rugs, especially area rugs, have the power to tie a room's decor together. Assuming you get the right rug, that is.
The difficulty is that most people don't know how to choose an area rug. It's one of those interior decor choices that come with a lot of challenges for beginners. 
That's why we've come up with a guide to choosing rugs for homeowners. Here, we'll go over the things to consider, like material, construction, and size… all to find you the perfect rug.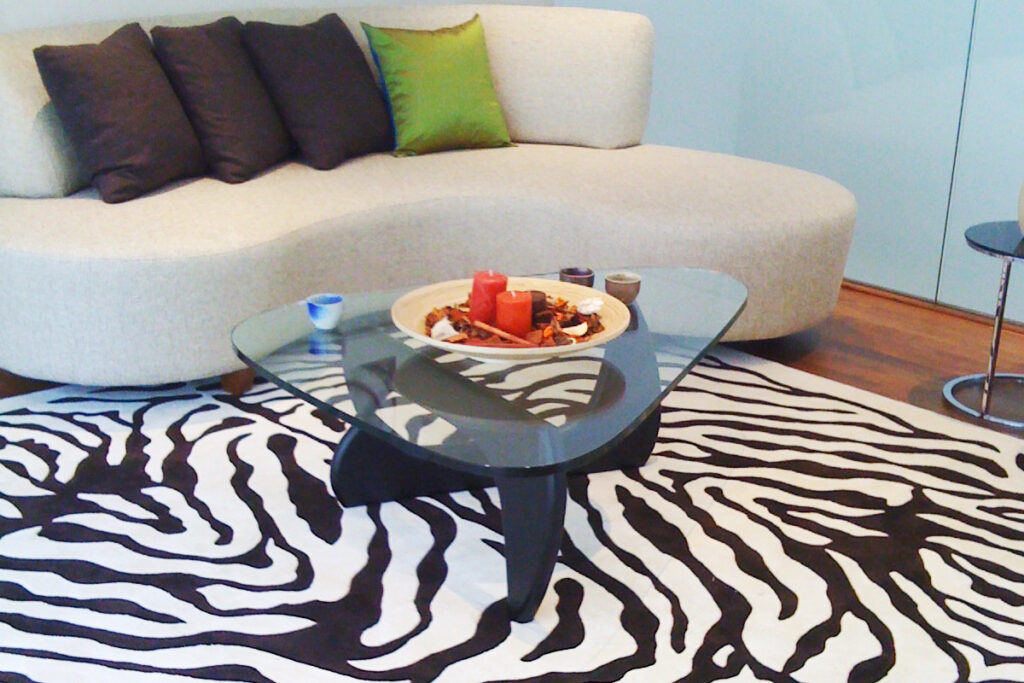 Purpose
You always have to ask yourself this first. What room will the rug be in and what is it supposed to do?
Is it supposed to serve as a decorative and statement piece? Or a functional one to stop people tracking dirt into the house? 
This can get you started on narrowing down the options from the start. It tells you what materials or even colours and designs can work. 
For example, let's say you want a rug to go under the dining table. That immediately tells you to get something relatively easy to clean and hard-wearing.
After all, it may be subjected to stains from dropped food along with scuffing from dining chairs being pulled out. 
Furthermore, it tells you to look for rugs with more elaborate borders instead of centrally focused designs. That's because anything in the centre of the rug won't be seen anyway, being under the table.
Size and Shape
The room's size and shape is usually the main factor here. 
In terms of shape, however, it's worth noting that most people have more leeway than they realise. It's perfectly possible to put a round or oblong rug in a square room, for example.
Size-wise, though, you have to be very careful. You don't want to go too big or too small as it can create a clear imbalance in the room.
If it's an area rug, try to find something that can contain the main elements of the room's decor. You can also use the rug as a sort of buffer space in between the fixed or built-in elements of the room.
A good rule of thumb is to just get the room's measurements and reduce them by around 2 feet. That's a good size for an area rug.
You can also just use painter's tape to outline your preferred rug dimensions on the floor, then take the measurements of the outline you're happy with.
Materials
Believe it or not, the main considerations here are your lifestyle and your intended use for the rug.
This is because different materials have different strengths and weaknesses. Some are better for people with pets or children and others are better for those who can treat their things delicately.
Broadly speaking, you can divide them into these categories:
Natural Fibres: wool, cotton, silk, jute, sisal
Pros: They tend to be durable and some have special properties (like wool, which tends to be more resistant to stains than other materials).
Cons: They're often more expensive than artificial rugs. Some also require special cleaning methods, like silk.
Synthetic Fibres: acrylic, polyester, polypropylene
Pros: Synthetics were designed as more accessible replacements for natural fibres, so they're often cheaper than them. They're usually easy to clean too.
Cons: Often less durable than quality natural-fibre rugs.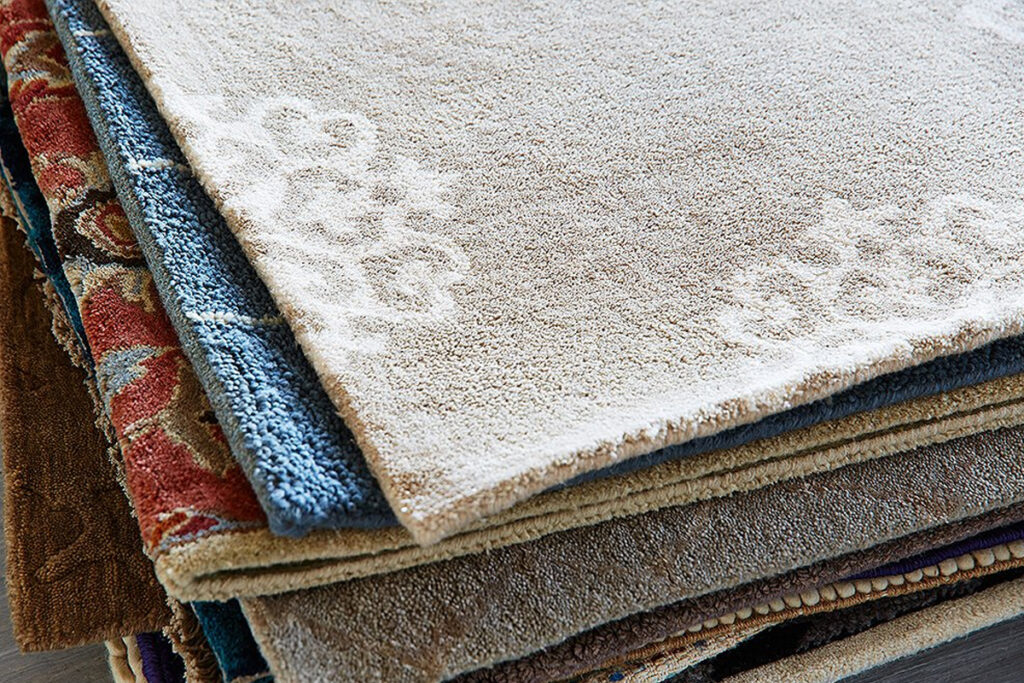 Pile
Pile is just the thickness of the rug. Most people like a deep pile because it can add to the warmth and comfort of the rug.
Just remember that it also makes the rug harder to clean, though. So, for high-traffic areas or places prone to stains and dirt, stick to low-pile rugs instead.
Maintenance 
Here's a fact: every rug will get dirty at some point. 
Granted, there are tips to keep them stain-free and clean for as long as possible. Still, even the most pampered rugs need to be cleaned sooner or later. 
The question is whether or not you can sustain it so that the rug never ends up being damaged or stained irremediably. 
So, think before you buy: how regularly can you clean and vacuum your rugs? Do you have access to a good professional rug or carpet cleaner? 
Consider the upkeep before choosing a rug that's potentially high-maintenance. Otherwise, you'll end up with a rug that doesn't look its best because you can't clean it often enough.

Find the perfect rug for your home now
By considering all of the factors above, you should be able to narrow down your options until you get to a rug that fits your needs. 
That aside, remember that it's always possible to have a rug made for you instead. This can save you the trouble of having to sift through all the possibilities on the market – and also gives you a piece no one else owns. 
If you're interested in that, contact us. We can design and make your own custom rug for your first home… and even give you more decor tips along the way!