When we think of a minimalist home, bare walls, white spaces, and fewer furniture come to mind, but there's more to it than just deciding to have a muted colour palette and fewer furniture and interior decors.
Minimalism is a lifestyle that avoids excess and promotes the idea that there's beauty in having less. A common misconception about minimalist homes is that they require less thought and are devoid of life and fun.
On the contrary, a minimalist home requires more consideration as to which pieces go into a space and where. 
If you're thinking of turning your home into a minimalist haven, continue reading below! We'll reveal the principles of minimalist home decor but first, let's go why it's worth considering!
Why a minimalist home?
Whether we admit it or not, every corner of our home is filled with everyday items (some treasured possessions, most aren't) we've acquired over the years, from bags and clothes to books and toys. 
Minimalist homes are characterised by austerity, few interior decors, and being clutter-free, because when your home is cluttered, your mind can become cluttered too. 
Meanwhile, a clean, organised home is beneficial in more ways than one. Your productivity and creativity get a boost and there's less buildup of dust and toxins that circulate with the indoor air. 
The best part is improved disposition and sleep! It's easier to relax and sleep when there's no clothes and books scattered on the floor. 
Finally, spending the entire weekend cleaning when you should be resting isn't fun, but with a minimalist home, you rarely spend more than half a day cleaning!
The principles of a minimalist home
1. Fewer furniture
Minimalism rests on the principle of less is more. Instead of aesthetics, it focuses on functionality.  
A minimalist home means spaces are kept in their bare state, with every furniture piece and interior decor curated with intent. Using minimalist home decor doesn't mean your space will be void of a personality, though. 
You can still include items that reflect your character and interests but the difference is, you're not going to hang up every piece that does so!
Adopting minimalist styles requires putting more thought into interior arrangements and being open to letting go of pieces that don't fit in.
2. Maximise storage
Minimalism may be about having less, but that doesn't mean you have to give up most of your earthly possessions and belongings!
Taking advantage of storage is an integral part of minimalist style, so it may appear like you have less even though you have everything you need. 
Minimalist homes are packed with clever storage ideas that allow for the space to look almost bare and empty. Think of sofas that come with shelves on both sides and beds with cabinets underneath!
3. Observe clean lines
One thing you'll notice in every minimalist home is the presence of clean lines, which is achieved by picking out the right furniture pieces and decorations. 
Clean lines, together with bare walls and clear surfaces are essential in achieving a minimalist home. Instead of letting non-essentials take over your home, allow curated furniture and household pieces to breathe life into your space. 
Keep your walls clean by hanging only minimal artwork and decorations and make sure there's nothing on your centre table and countertops, not even a piece of your go-to magazine.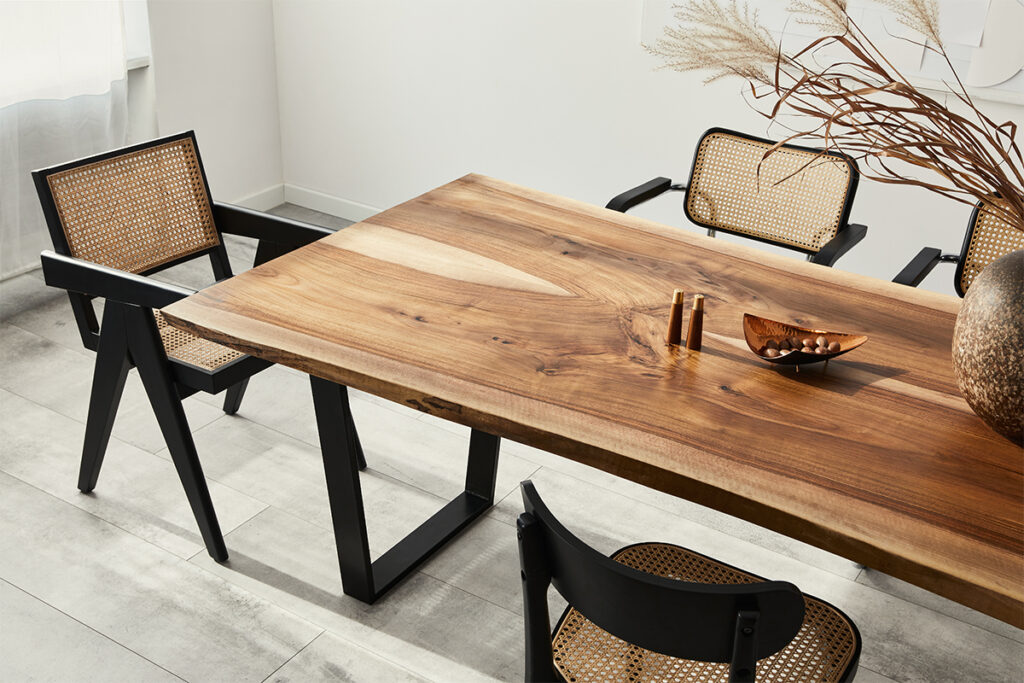 4. Quality over everything
Another principle of minimalism is prioritising quality over quantity, which can be difficult to execute as we've been conditioned the other way around. 
Subscribing to the minimalist style means going with furniture pieces and household items that can withstand the test of time. It's tempting to pick furniture pieces based purely on aesthetic value, but durability and functionality should always influence your decision making. 
After all, minimalism is also about conscious buying!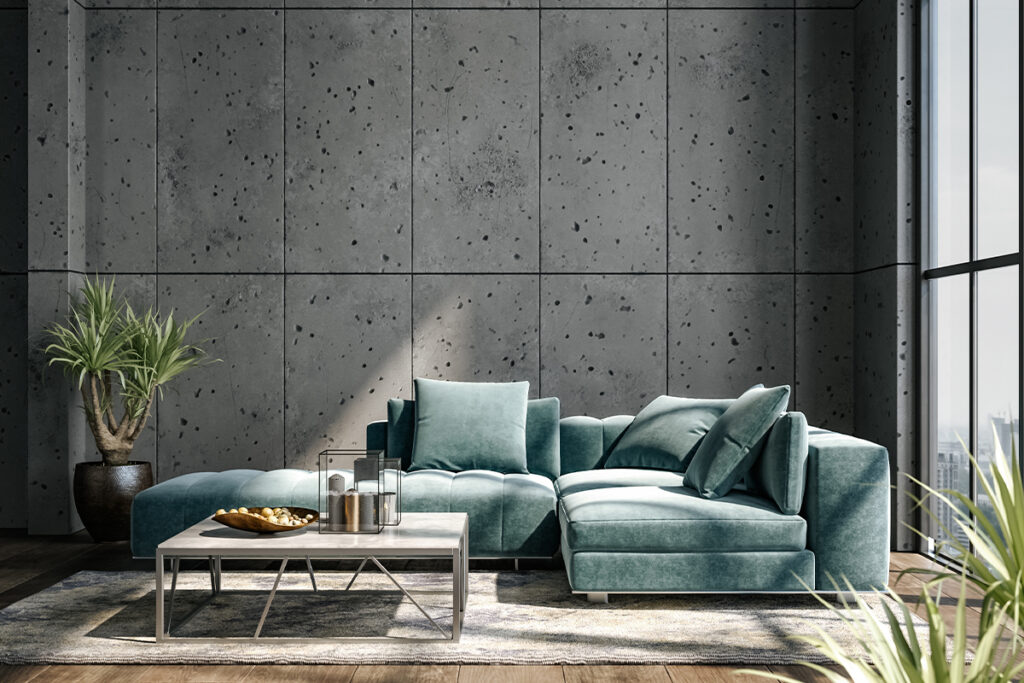 5. Creative lighting source
Besides minimal furniture and decorations, lighting is crucial to add more visual appeal and character to a minimalist home. Nothing makes a house more cosy and vibrant than natural lighting, so learn how to take advantage of your windows. 
However, if your house isn't blessed with huge windows, investing in modern light fixtures will solve the problem. 
Friendly tip: stay away from bright white and cool fluorescent tube bulbs and incandescent bulbs as they are damaging to the eyes. 
You may not have every furniture and household item, but mastering the craft of lighting can make your space more liveable and comforting.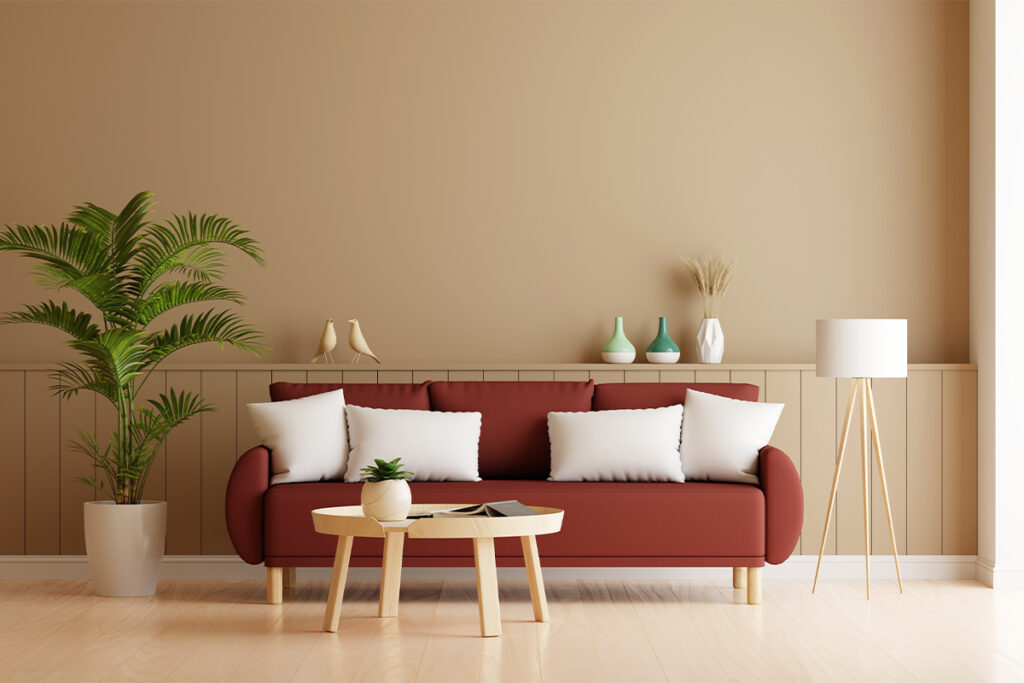 6. Neutral base
Minimalist homes usually opt for neutral tones as the starting point to bring more warmth into the space.
Some would think that neutral colours are boring and incapable of bringing out their personalities, but these are far from being true! 
Whether you're modern, traditional, or rustic, neutral colours will work for you. Plus, they make your personal tastes come to the forefront, allowing you to show off your unique style and design choices. 
A quiet life with a minimalist home
Contrary to popular belief, designing a minimalist home can be as challenging. 
With thought needed to go into deciding which furniture pieces make it because the focus is on function rather than aesthetics. It's more than just choosing to have fewer things inside your home but embracing the concept that less is more.
If you're thinking of adding a custom rug as part of your minimalist home decor, feel free to get in touch with us! We've done many rugs for all types of homes in Singapore, so we can accommodate a variety of styles.