Out of the many elements that make a house a home, interior decor plays the most important role. But it's more than just picking out which curtains and pillows can pull the room together.
Although these individual elements are still important, how you put them together based on your understanding of your space is crucial in creating the overall mood of a home.
To help you out with your home renovation, we've put together some interior decor ideas that are suitable for both small and larger spaces!
Get flowy curtains
Curtains play a significant role in the home, especially in the living room and the bedroom. 
Besides adding colour and texture, curtains can bring a sense of comfort to a space and make it feel more "homey." More than that, they play a role in shaping how big or small a room will look.
That's why for small spaces, you'll want to avoid dark shades which will look heavy for the room. Go with lightweight and lighter neutral colours instead because they allow more light to enter the room, making it seem more bright, airy, and spacious.
Use vertical spaces wisely
Regardless of the size of your house, you'll want to maximise its space as much as possible. 
The secret to making the most of limited space is learning how to use vertical spaces. A great way to take advantage of unused vertical space is to use ladders, wall shelves, compartments, drawers, and hooks. 
Every square inch of vertical space is an opportunity to create storage, is why. 
Another way is to add tall and skinny plants and arrange your wall decor vertically, By doing this, your room will seem like it's a much taller and cleaner space.
Use more mirrors
Mirrors are great for brightening up a space and giving the appearance of a much bigger room.
Interior designers usually recommend placing large floor mirrors opposite windows in order to maximise the effect and reflect more light into the room. 
There's no rule as to how many mirrors you can place inside a home, but you should feel and know it when it's too much.
You can keep it simple by getting standard mirrors from department stores or give your room an edge by shopping at antique stores.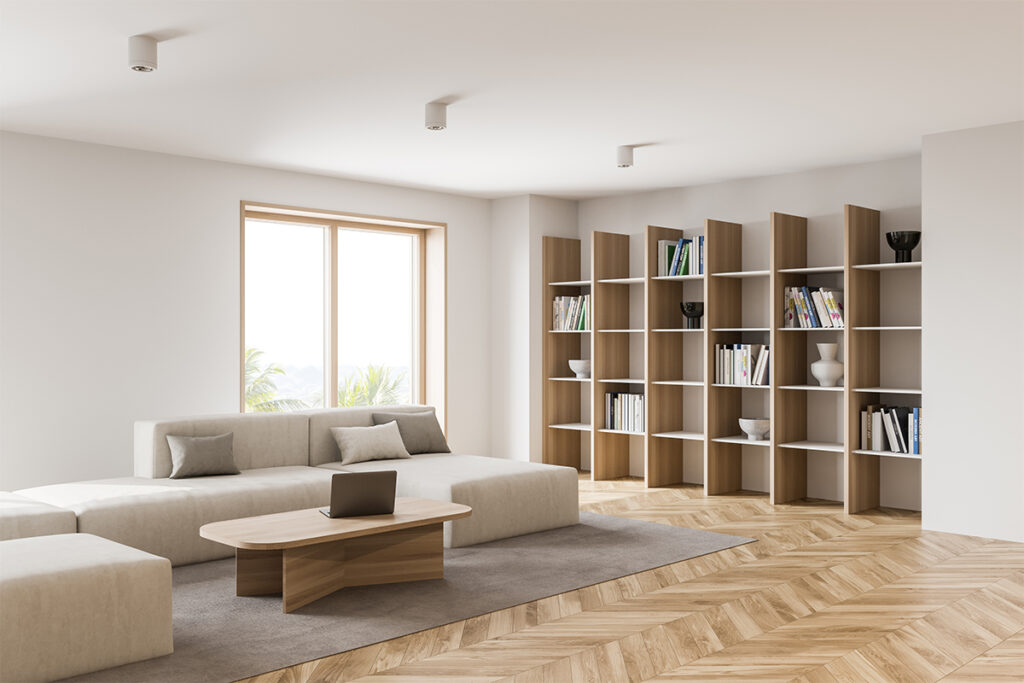 Get low-profile furniture 
Low-profile and sleek furniture pieces, especially in the living room, take up less visual and actual floor space. In addition, they can give the impression that your room is bigger than it actually is. 
This type of furniture is ideal for small apartments as they're designed to be thin and compact. Their subtle design and simple structure can make any space feel more relaxing, too.
Low-profile furniture pieces are an excellent option if you're looking for something that will provide comfort and style and give your small home a simple edge.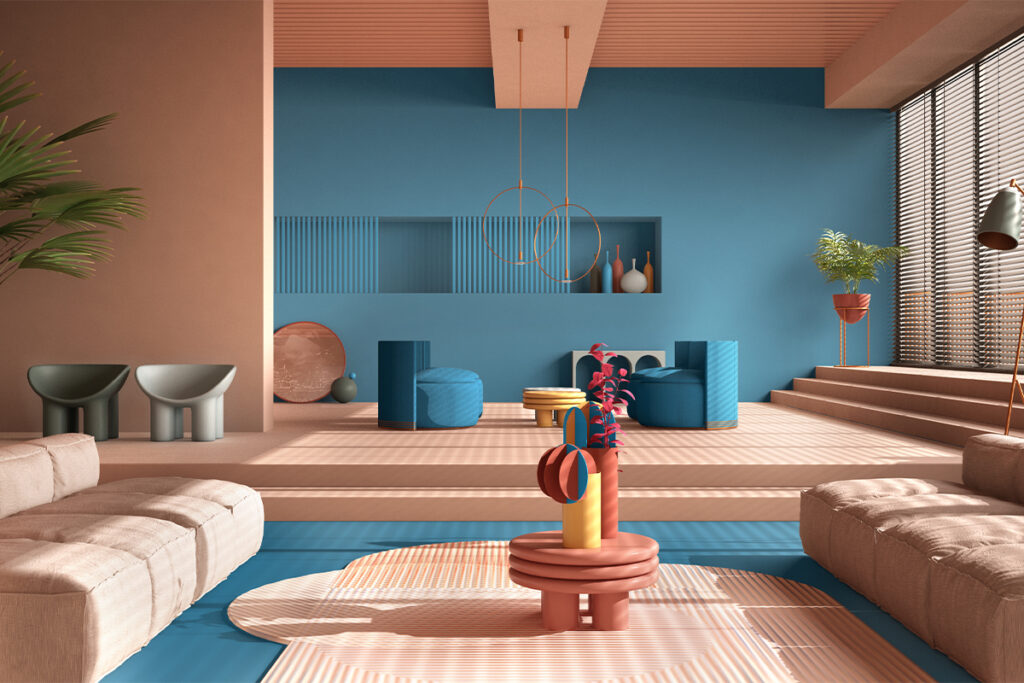 Don't be afraid of bold colours
While many people choose to keep their walls white or in a neutral colour, having an accent wall can give the impression of having a bigger space.
For small rooms, use a bold colour for the wall behind the bed or sofa to give the illusion of extra space. It will seem like there are many divisions in your home, even if you live in a two-bedroom apartment.
To make your room appear large, go with bold, solid colours such as black, blue, oranges or even green.
Keep your decor minimal
When decorating your space, it can be tempting to go all out and use as many decors and furniture pieces as you can find. Keep in mind that there's still beauty in keeping things simple and bare, though. 
A home with minimal decor is more relaxing and easier on the eyes. It also feels less chaotic and crowded because you'll have more space to move around. 
Minimalist decor is not only visually appealing but reduces the amount of cleaning you'll need to do on a regular basis as well, which means fewer chores on the weekends.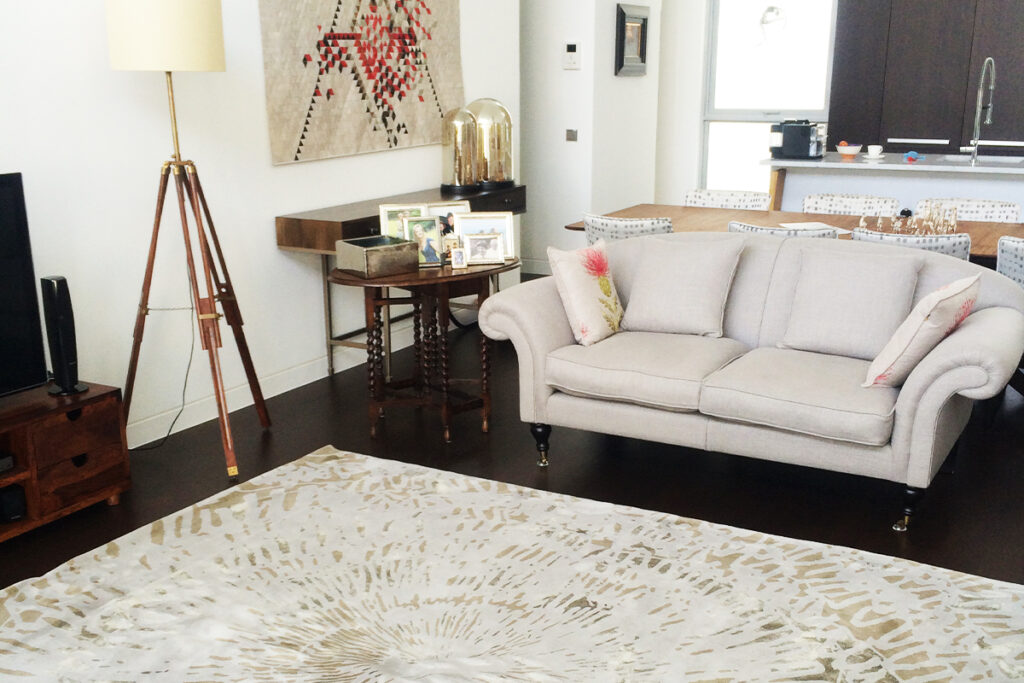 Get fresh rugs
Rugs are a minimal addition to your room that can breathe some fresh air into it, literally and figuratively. Besides adding a splash of character to a space, rugs improve indoor air quality by trapping dirt and debris and keeping them out of the air you breathe. 
If you already have rugs at home, even having a change of colour or pattern can make a difference in making your space look refreshed and new.
You can even opt to layer rugs in varying colours, prints, or even textures to add visual interest to your floor.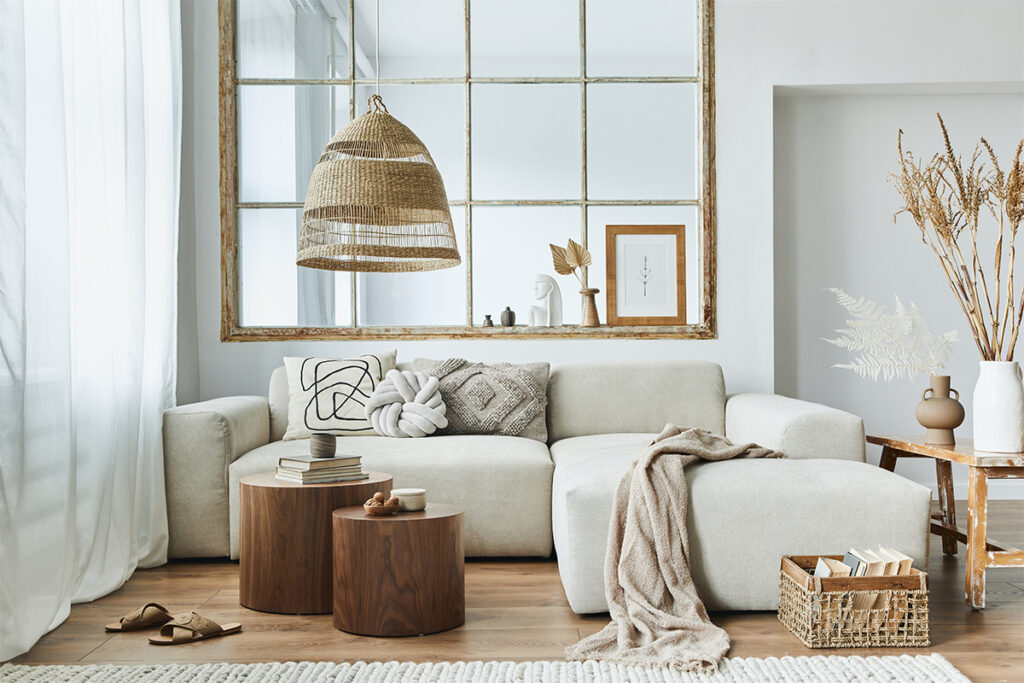 Make use of what you already have
When looking to transform your space, look around your home for items you already have instead of immediately rushing out to the store.
Before sourcing for new decors and furniture pieces, do some rearranging first and mix and match some of your existing home decors. It will give you a new perspective of your home and help you see the space in a different light.
If you want, spruce up your walls with some family images or a painting you never got around to hanging up. These might just be the missing pieces that can completely transform your space. 
Finally, it will be a perfect time to do a full deep cleaning of your home while you're at it.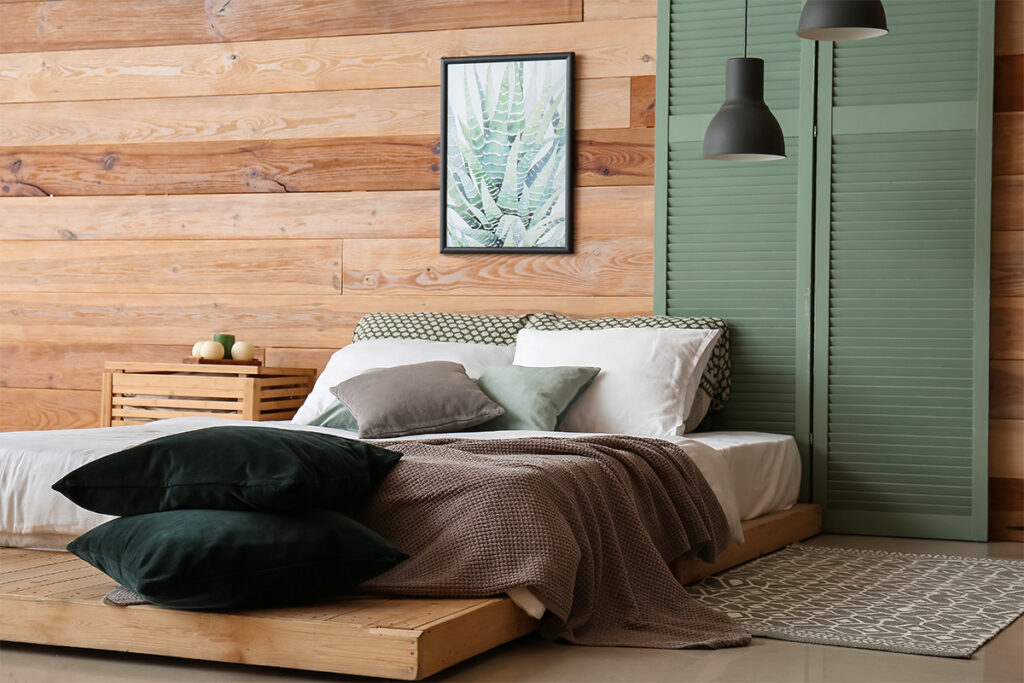 Transforming your space
Whether you've just moved in or are looking to give your home a new look, there are many easy interior decor ideas that can help you transform your space without breaking the bank. 
After all, you don't really need to make a lot of money to make big changes to your home. Sometimes the smallest things can make a great impact, especially when you know the basics of interior design. 
We hope that you've found these interior decor tips useful. If you're looking to spruce up your home or redecorate your space with an area rug, we offer customised and bespoke rugs. We can even offer you more home decor tips along the way too!