Adding a bit of glitz to your home doesn't need to empty your pocket. 
Today, there are a lot of ways to make your home look expensive without actually having to break the bank.
We'll go over 7 of our favourite tips for that in this article. With any luck, afterwards, you'll have found a fair number of ideas that you can use for your own place!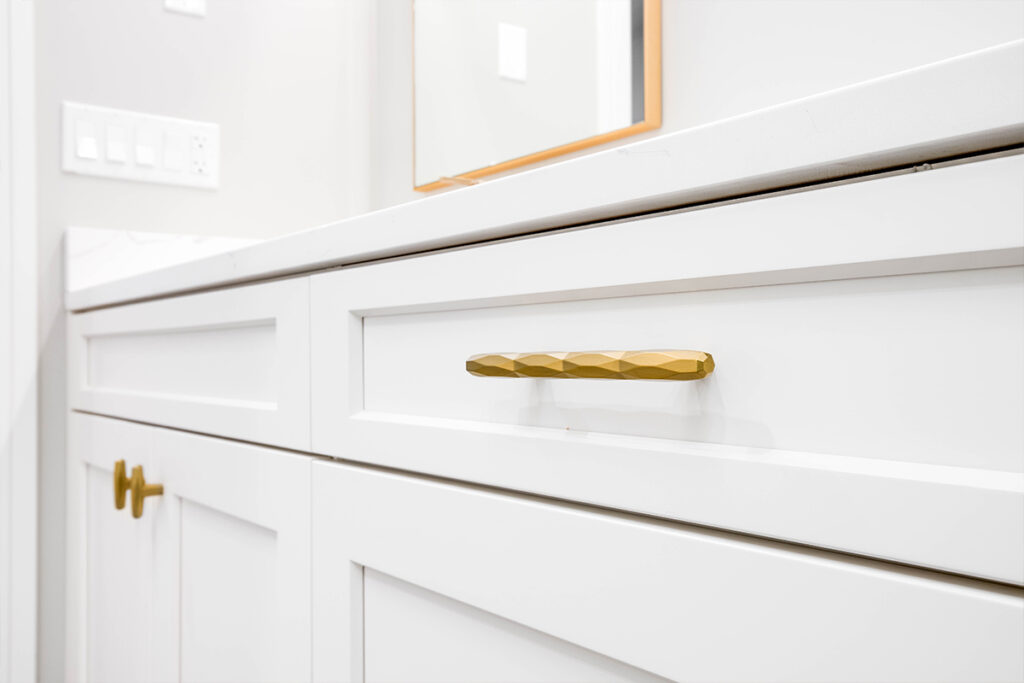 1. Update the hardware on your doors and cabinets.
This is actually one of the easiest and yet most effective ways of making a home look more glamorous. 
That's partly because you can get amazing drawer pulls, cabinet handles, and doorknobs for cheap now. 
Simply shop around and you should be able to find some elegant options that won't burn a hole in your pocket, from satin-finished options to ornate pieces.
Best of all, changing out the hardware on doors and cabinets is also fairly easy, so you can do it yourself with a few DIY videos!
2. Get some new (and even dramatic!) window treatments.
Window treatments have come a long way from the days when they were simply intended to be functional.
Now, they're statement pieces in themselves and can add a lot to any room.
It's worth noting that depending on what fabrics and designs you choose, getting custom ones done can be pretty pricey, though.
Fortunately, if you're a smart shopper, you can get very nice treatments without spending too much.
Part of the trick is to avoid going for overly embellished or flashy fabrics. Believe it or not, you can still make your treatments look super-chic with just sheer or plain options when doing floor-to-ceiling drapes! 
3. Get new lighting.
Lighting is big in interior decor. It can set the mood for a space, which means it can also determine just how glamorous it looks.
If your lighting is starting to look a little dated, it may be time to update it with some new lamps or lights. You can even just buy some new drums or shades for your lamps.
Or, if your lighting isn't well-thought-out, you may want to go over the lighting plan and move some things to attain a better effect.
Think of your home as a stage: the lighting has to be arranged to present what you want in the best way possible!
4. Do an accent wall.
We're particularly fond of this tip. It's a hugely fun way to make your interior decor look more striking as well as pricier.
The interesting thing is that it usually doesn't cost that much. You're only working on one wall, after all, so that keeps costs down compared to if you had been doing four.
Try adding brick, stone cladding, wooden boards, or even tile and other special coverings to one wall to make it pop.
5. Repaint your walls or ceiling.
A lot of people don't realise how worn their paint looks. 
You can actually pull off a serious upgrade in your home's looks just by fixing that or by replacing the current paint with something a bit more appealing. 
Using neutrals and whites is often a good way to improve a space if you're doing contemporary decor, for instance.
It depends on what your actual interior decor looks like, though!
6. Install some moulding.
Moulding is pretty affordable now, especially since you can even get plastic versions.
Adding crown moulding at the tops of your walls or even to your baseboard can make a big difference in your home's looks. 
You can even paint over it afterwards for a truly finished effect!
7. Get a rug to serve as the accent piece for a room.
Rugs can add a definite splash of glamour to any space.
The right rug can transform a room and give it the polish it was lacking before.
There are so many types of carpets and rugs you can choose from now too. These even include custom options, which let you really take the glamour to another level.
Though a lot of people don't know it, custom area rugs are now pretty affordable. It depends partly on the materials and type of rug weaving technique you specify to your rugmaker.
If you're interested in those, feel free to get in touch with us so that we can help you choose in a way that fits your budget.
We're experienced working with different budgets while still delivering the unique glamour homeowners desire!