Adding a bit of character and personality to your home can be as simple as picking the right statement piece! It can not only show off your tastes in interior decor but also be an excellent conversation starter. 
Flashy and eye-catching, the perfect statement piece brings a new dynamic to old spaces and makes them more unique and interesting. 
We know that decorating your home can be intimidating, even more so when working with a statement piece, so here are some tips!
But first, let's define what's considered a statement piece!
What is a statement piece?
From mirrors to artworks or even furniture and bespoke rugs, a statement piece can be anything bold that stands out to the eyes. Its main purpose is to make a room more compelling, or intriguing even. 
It's an item that commonly elicits a conversation from anyone who walks into your home the first time, but more than that, it can tie a space together and enhance its existing interior decors. 
The best thing about statement pieces is that it's up to you to define them according to your liking. For example, an ordinary flower can become a statement piece if you know where to position it and what to decorate it with. 
Here's what you need to remember when decorating with a statement piece!
1. Feel free to colour match (or not) 
You can think of your statement piece as the leader of your home's interior decors. When it takes after a certain colour scheme, everything else should follow suit so all elements are in harmony with each other. 
One way to do this is by picking out the dominant shades from the statement piece and decorating the rest of the room based on them. You'll end up with a cohesive colour scheme that anchors the entire space, which will be satisfying to look at!
But that's not the only way to work with a statement piece! You can go against the grain by allowing it to stand out more. 
For example, if you have a bright, colourful bespoke rug, choosing neutral colours will make sure it doesn't blend with the rest of the interior decors.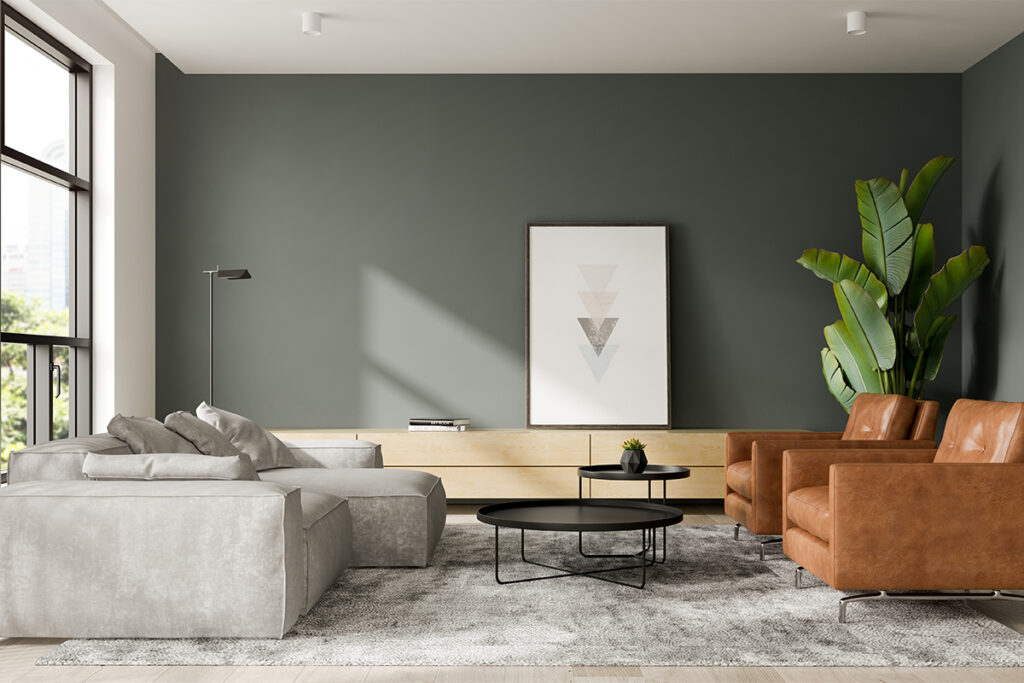 2. Keep only a single statement piece
We know it's tempting to decorate your home with multiple statement pieces, but it's not actually a wise idea!
Filling up a room with an array of unique statement pieces will make it noisier than it needs to be and overshadow the original centrepiece. 
It would seem like every statement piece is fighting for your attention all at once when it should only be one item doing so.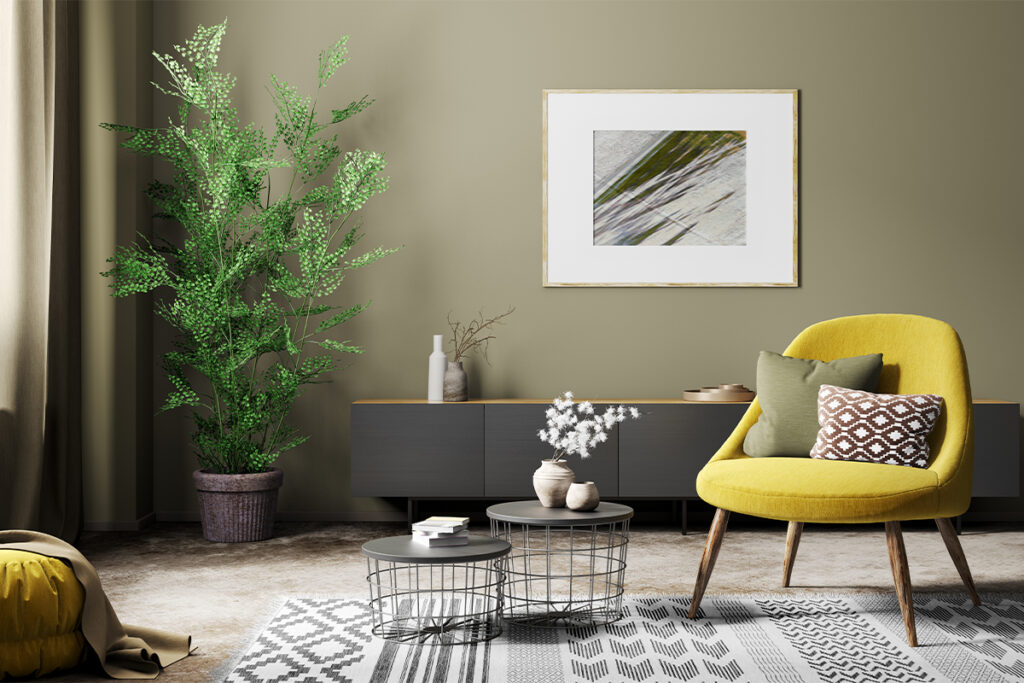 3. Stick to the Rule of 3
Let's be honest: we all like a burst of colours in our rooms, but when decorating, it's best to keep the colour palette minimal!
Following the Rule of 3 always helps if you're not sure how far to go when matching its colours with the rest of the room. It's a design principle that means patterns and colours are more interesting and pleasing to look at when they appear in groups of 3. 
For example, if you have a deep green-coloured sofa as a statement piece, try to find 2 other furniture pieces or accessories of the same colour scheme and place them beside each other or around the room.
Decorating a room with various colour schemes may seem fun in theory, but trust us, they're more of an eyesore in reality!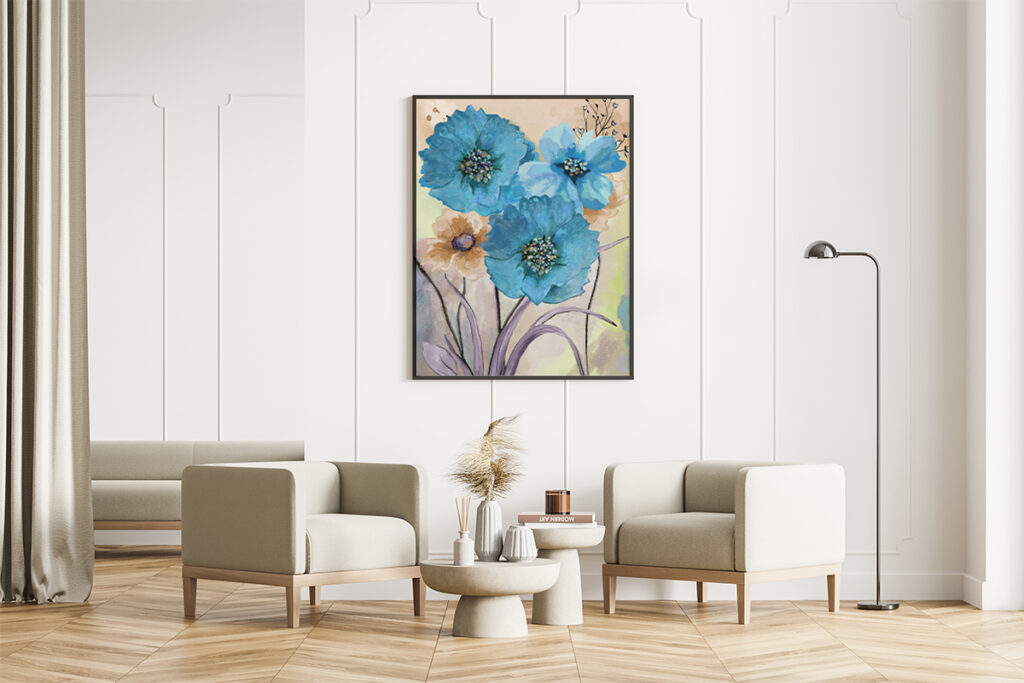 4. Choose a focal point
The easiest way to make a statement piece stand out is to find a strategic position where it will become the centre of attention. The location could be anywhere where it's immediately noticeable when you walk into the room. 
The usual focal points for statement pieces are above the fireplace, on the centre table, or the wall behind the couch. 
However, if you're not sure where to position your statement piece, go outside of the room for a while, close your eyes, go back in, and then open your eyes.  The first location that your eyes are drawn to is usually an excellent spot!
Reminder: some pieces like armchairs, nightstands, and end tables are generally deemed secondary over couches, centre tables, and bespoke rugs, which undoubtedly will always catch anyone's attention.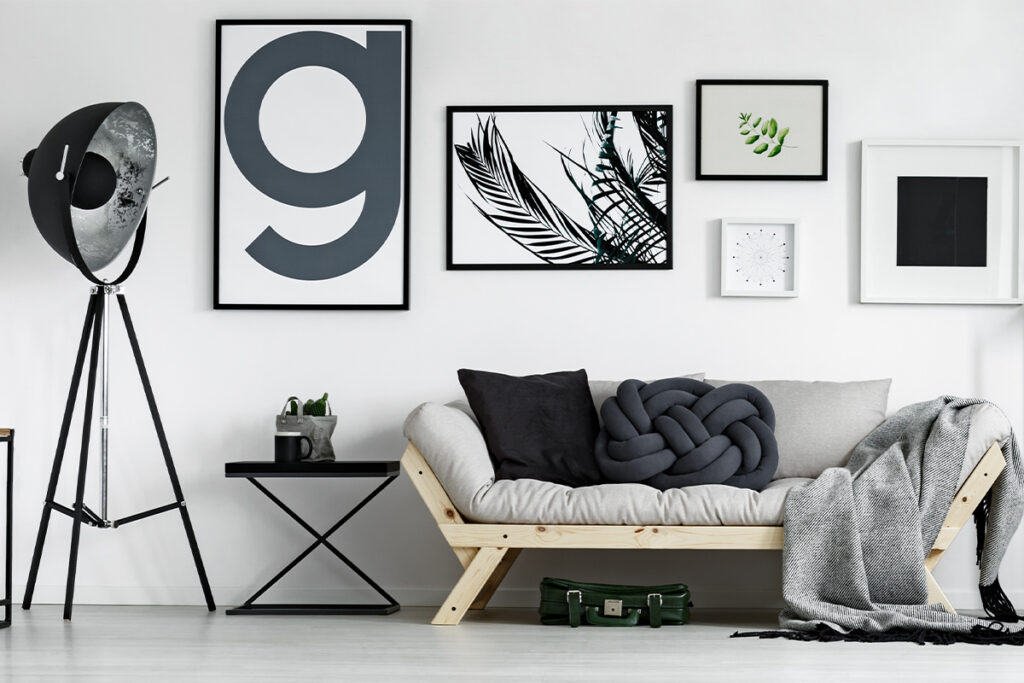 5. Don't be afraid to mix and match
This is when you get to play around with your interior decor preferences!
While many homeowners may choose the safest route by keeping everything consistent with the style of the room, you'll be surprised with the results of incorporating and experimenting with other styles. 
Keeping everything consistently modern, vintage, traditional, or minimalist is no joke!
You're lucky if your chosen statement piece goes well with the interior style of your home because creating a cohesive space is no sweat, but that's not always the case. 
The truth is, a statement piece may not always complement the existing interior decors, so you have to find a way to make everything work.
By mixing and matching, you're not only allowing your creative juices to flow, but you'll also get to discover new styles and arrangements, letting your personality show!
Decorating with a statement piece
At the end of the day, the key to decorating your home is finding furniture pieces and household items that reflect your character and personality. 
Picking the right statement piece can not only elevate your space and make it more interesting but also change the way you feel when you're in the room. 
If you're interested in getting your own custom rugs as a statement piece, feel free to send us a message! We can design one just for your space and give you more decor tips while we're at it!