Let's be honest: getting into a productive flow at work is harder than we'd like to think.
It's never easy getting any work done in the office when you're distracted, unmotivated, and can't find your focus, no matter how hard you try. 
It's normal to feel all these while working, though, so cut yourself some slack if you're struggling to be productive!
You can try taking a quick break, chatting up with some colleagues, or having a nice meal outside to get yourself into the groove, but sometimes a conducive working space makes all the difference in boosting productivity!
Ever noticed that it's harder to focus when the office is all over the place, but easier when the office is clean and organised?
That's because a properly designed office space is the key to improving the disposition of employees, ultimately leading to an increase in productivity. 
If you're an office manager, here are some office decor ideas that can surely brighten up everyone's working day!
We're spending long hours at work every week after all, so why not turn the office into a space that everyone can enjoy?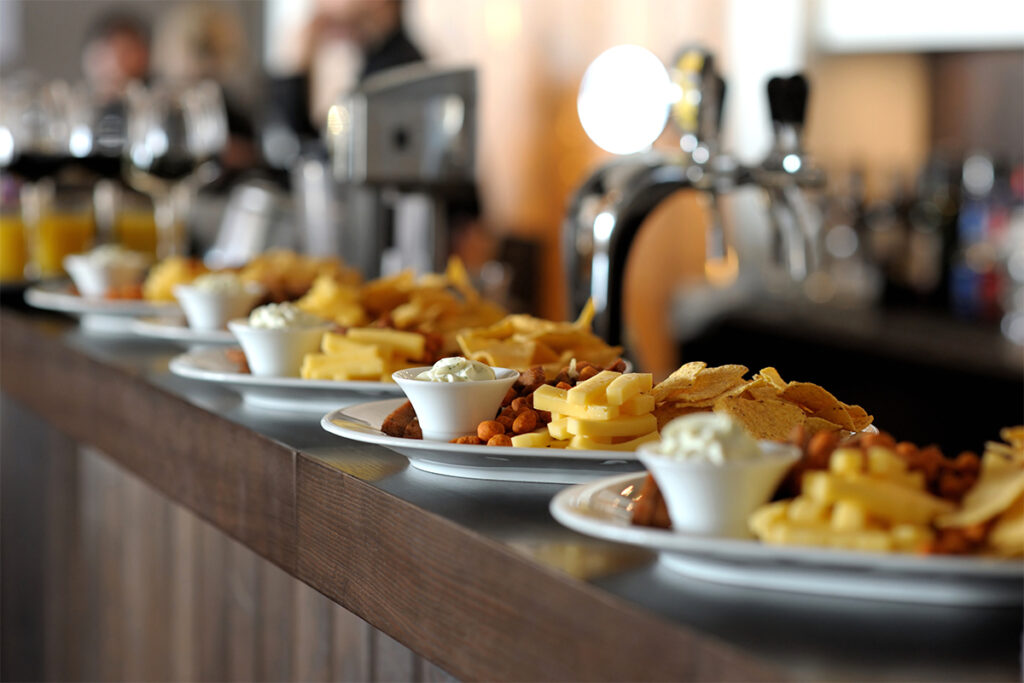 1. Build a snack bar
First off, who doesn't love snacks, right?
Food is the way to everyone's hearts, but it can be the key to boosting your employee's productivity too. 
Putting up healthy snacks in the breakroom isn't only beneficial to every employee's health, it keeps them energised and focused throughout the long day as well. 
Try to include a variety of nutritious food options in the snack bar, such as whole wheat bread, fruits, energy bars, tea, and coffee. 
Another benefit of snack bars? The opportunity for employees to talk and mingle with their colleagues, helping create a better working environment for everyone!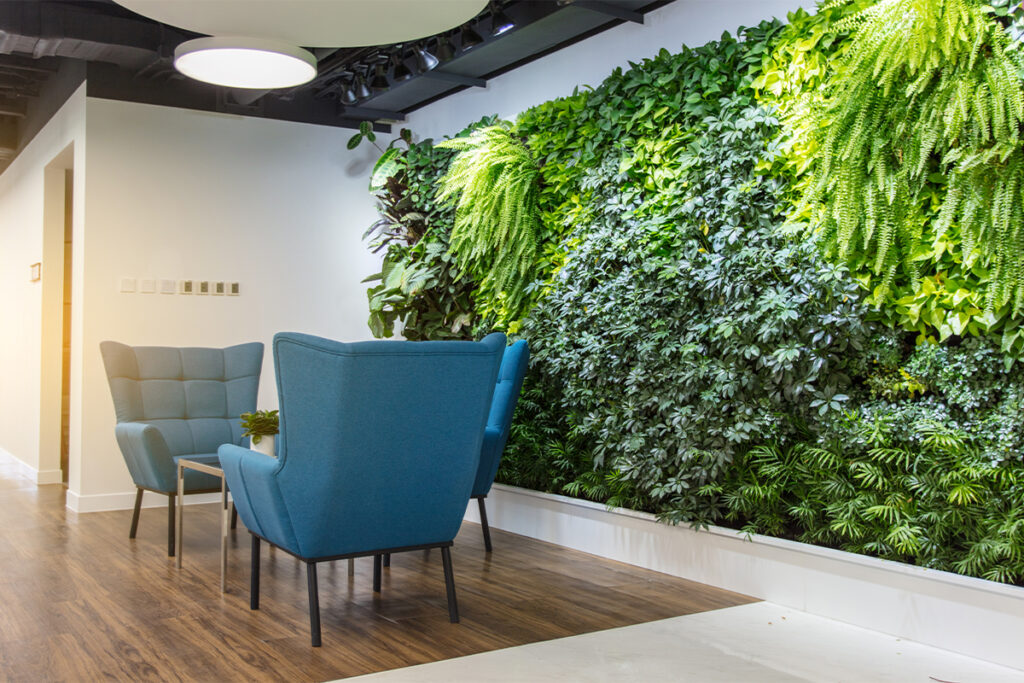 2. Add indoor plants
There's a reason that indoor plants have always been an integral part of interior decoration. 
Besides the decorative aspect, putting up indoor plants in the office is an excellent office decor idea as it helps breathe new life into the office. 
There's something about indoor plants that can uplift everyone's mood and make any space feel more cosy and vibrant.
When choosing indoor plants for the office, try going with oversized plants to fill up the empty spaces. You can even give each employee a small potted plant for their tables! 
Apart from having a different view than a computer screen, seeing plants will help us feel calm and relaxed. Plants can help sharpen our memory and attention span as well!
Whether small or huge, the office will feel more relaxing with indoor plants around.
3. Throw in bean bags and rugs in the break room
Employees deserve to take short breaks in between work, especially when there's a long day ahead of them. 
It would be perfect for everyone to have a comfy spot for a quick shut-eye before resuming work at their desks. 
If there are no bean bags in your office yet, now's the right time to add some to the break room!
Apart from a cosy place to relax, bean bags also allow employees to stretch their backs after long hours in front of the computer, which is beneficial for their posture.
Compared to sitting on a rigid and firm desk, creative seating like bean bags inspires more creativity and productivity because employees feel relaxed.
You can brighten up the break room even further by adding area rugs. A rug bursting with colours can surely make any room feel warmer, cosier and more vibrant.
4. Take advantage of natural lighting
Lighting plays a huge role in interior decoration, even in an office setting. Any space can be filled with high-end decorations, but none of them will shine without proper lighting!
If you fail to consider lighting for your office, you may end up with a type of lighting that makes everyone feel sleepy and exhausted. 
When it comes to lighting, nothing can come close to natural lighting, so you're lucky if your workplace comes with lots of huge windows.  
The best thing about natural lighting is that it doesn't cost anything! Taking advantage of it is as simple as keeping obstructions away from the window
If there are no big windows for natural light to pass through, though, your best bet is a single-level light source. 
Remember: stay away from the harsh fluorescent lighting as it usually causes migraines.
Creating a conducive working space
Productivity can happen in any space, but only when the environment is inspiring, relaxing, and comfortable. 
The key to a more productive company and satisfied employees is creating a working space that people would want to work in, a space that drives creativity. 
Get in touch with us if you need help in improving your office! We can design and make custom rugs in Singapore for your home or office… and even share more interior decoration tips along the way!