Purchasing a rug for your home isn't something you do every day, so you probably don't know where to start or are even confused by the entire process of picking a rug!
Mistakes are bound to happen when you're buying an area rug for the first time. But knowing what to avoid can save you from wasting your time and money!
Since area rugs are a huge investment, you certainly don't want to end up with a rug that doesn't suit your lifestyle and matches your room's vibe. The right rug can pull all your existing interior decor together, while the wrong rug can ruin the overall vibe of your space.
To help you avoid the latter, we've put together a list of the mistakes to avoid when getting bespoke rugs for your home!
1. Picking the wrong rug size
One of the most common mistakes that people make is fetching the wrong rug size. 
The mistake here often lies when people simply guess the rug size that they need rather than measuring their room. However, there's more to it than getting the actual dimensions of your room and measuring your chosen rug. 
You don't want a rug that's either too big or too small for your home because it will stick out like a sore thumb and ruin the overall vibe of the room.
A rug that's too small can make any space feel incomplete and look awkward, even if it has the most beautiful and striking patterns. 
The rule is that the rug needs to ground the entire seating area, acting as the room's focal point. It should be big enough to be noticed by your visitors that it acts as a conversation starter. 
A rug that's too big will look as if it's floating and will make the room feel smaller and more crowded. 
For more tips, we have a separate article on picking the right rug size for your home!
2. Failing to consider your family's lifestyle
Remember that a rug's beauty shouldn't overshadow its functionality. 
A rug is a practical household item, not just merely for decorative purposes. Your family's lifestyle and the environment of your household should play a crucial role in your choice of rug. 
For example, if you live with pets, you may want to consider area rugs with stain-resistant features to prevent the occurrence of pet urine on them. The stain resistance helps to repel urine, giving you a chance to clean it before it turns into a permanent stain. 
Picking a rug that resembles the colour of your pet can help you camouflage fur sheds and hide dirt more successfully.
Additionally, a large household with children can expect high foot traffic and a higher possibility of spillages of food and drinks on the rug. In such cases, you'd benefit from picking a rug that can endure high-foot traffic and is heavily resistant to stains. 
When it comes to rug materials, wool is considered the most resilient. It's not only soft but resistant to stains and water as well. 
Meanwhile, a rug made from man-made materials such as nylon is great for high-traffic areas.
3. Keeping the rug selection for last
Another common misconception is that you have to choose all your furnishings first before deciding on a rug. The problem with this is that you end up choosing a rug based on your existing interior decor when it should be the other way around. 
However, if you start with a rug, it will dictate the overall design and all the other elements of your room such as furnishings and decorations.
Generally, it's more difficult to find a rug that will fit into every existing interior decor. That's why you're better off choosing the rug first and then going from there to make all the elements of your room come together in harmony.
4. Not using a rug pad
It may come as a surprise to you, but area rugs can be dangerous if not secured with an anti-slip rug pad or any underlay! 
Getting a rug pad is as important as getting an area rug for your home if you ask us. Rug pads can not only hold your area rugs secure for everyone's safety, but keep your floors protected as well, especially if you have kids running around all the time. 
Even if your furniture's legs hold the rug in place, the rug is still susceptible to shifting without an underlay, which could lead to ripples and create tripping hazards.
Underlays and anti-slip rug pads absorb foot traffic in high-traffic areas too, which as a result, extends the lifespan of your rug! A win for everyone involved!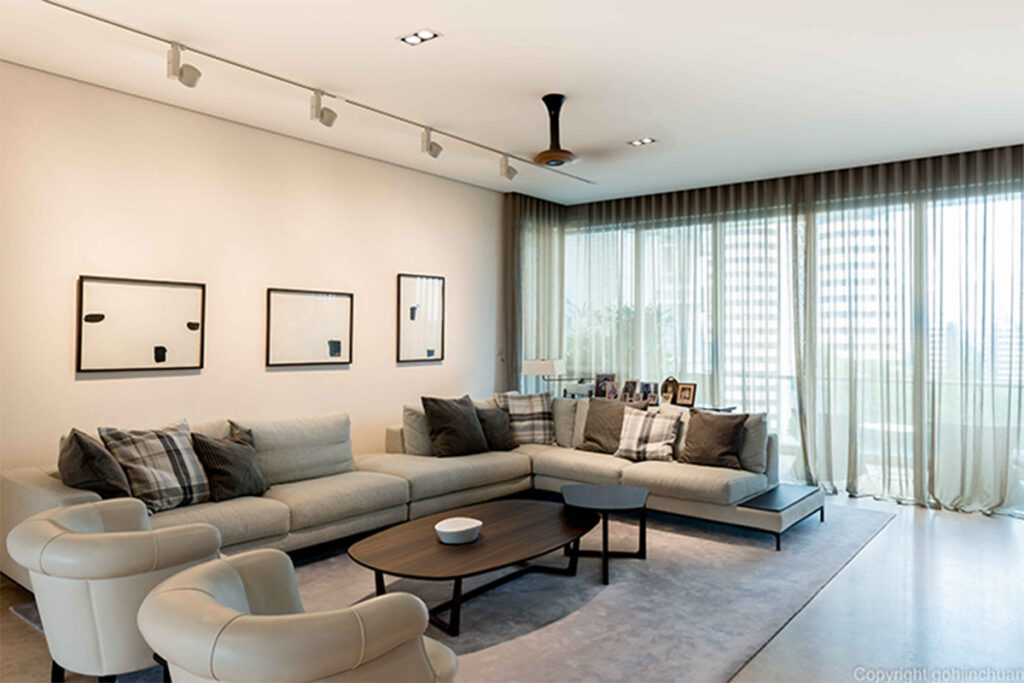 Getting the right rug for your home
Getting an area rug for the first time is easier said than done, but knowing what to look for and what to avoid will surely make things more convenient and save you from a lot of stress. 
We hope you'll find our tips helpful when you're finally scouting area rugs for your home!
If you're interested in adding a bespoke to any part of your home or still need tips on how to choose an area rug, don't hesitate to reach out to us! We can design one for you and give you tips on how to decorate your room while we're at it!